Besides the International Workers' day (also called May Day) Austrians (and also people from some other countries) use May 1st to erect a maypole and celebrate! All my Austrian and German blog readers know the tradition, so I thought I'd share the impressions of this years maypole event in English on my blog.
The tradition
The tradition of having a maypole in Austria or Germany dates back to the 16th century. The tradition is not celebrated the same everywhere, but where I live (Upper Austria), people erect the Maibaum ("maytree", maypole) usually on May 1st or a few days earlier. It's usually decorated using wreaths and garlands made from pine tree branches, flowers made from crêpe paper (red or white), has a pine tree at its top and Austrian flags. The may pole might also be painted red and white. The process of making all the flowers, wreaths and decoration usually takes a couple of days. On the day of the event, people come together and finish decorating the tree, afterwards its put up using "forks" (long poles with a fork-like tip). For our tree we made a hole, but some people even have a fixed rack in the ground especially for the maypole. Afterwards people sit together and drink, so it's a very social event!
It's also typical that the maypole gets stolen in the middle of the night by another group of people. We were lucky, our maypole is still here 🙂
About the tree
This years tree was a gift. It is a real barkless tree trunk and it was dried for about one year. How high is a maypole?, you might wonder. This one is 20 m (~65 ft). Using a tractor and manpower it was transported to the place where it was decorated.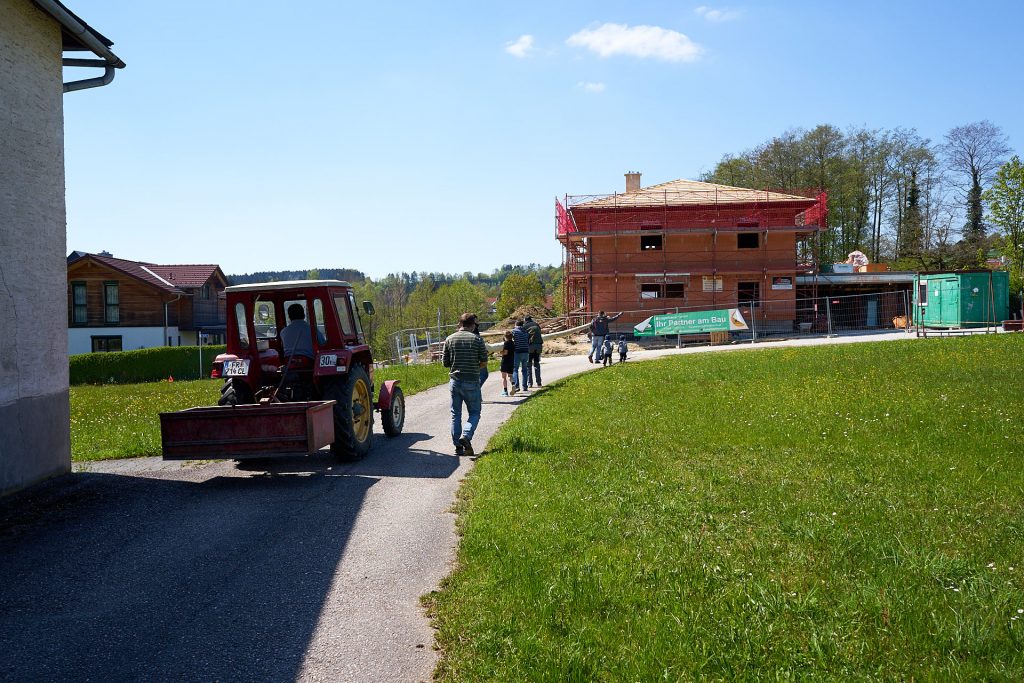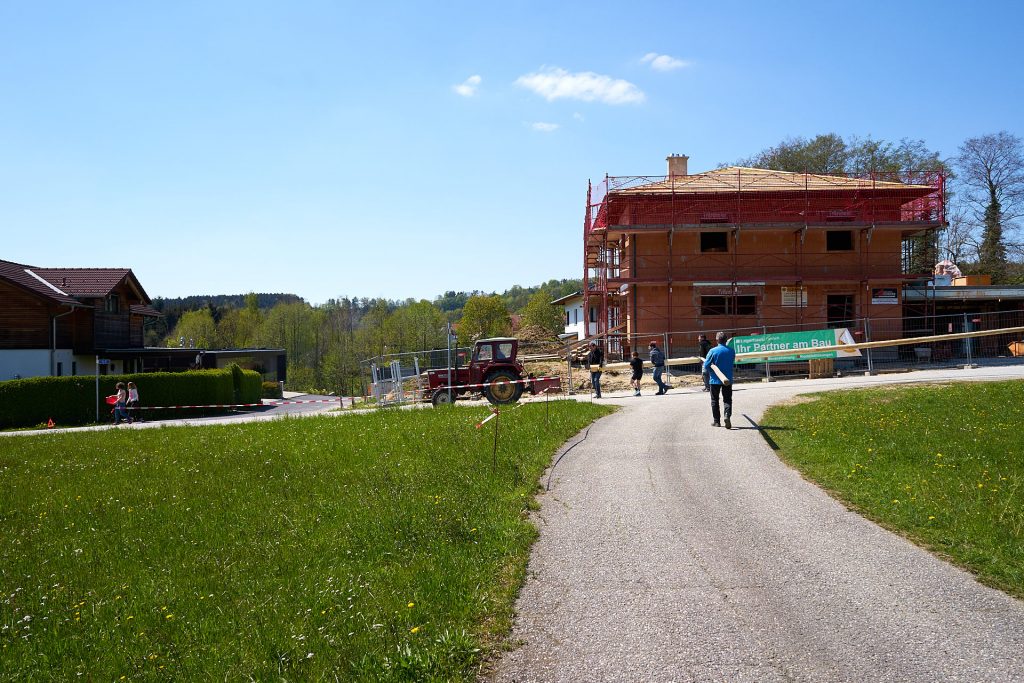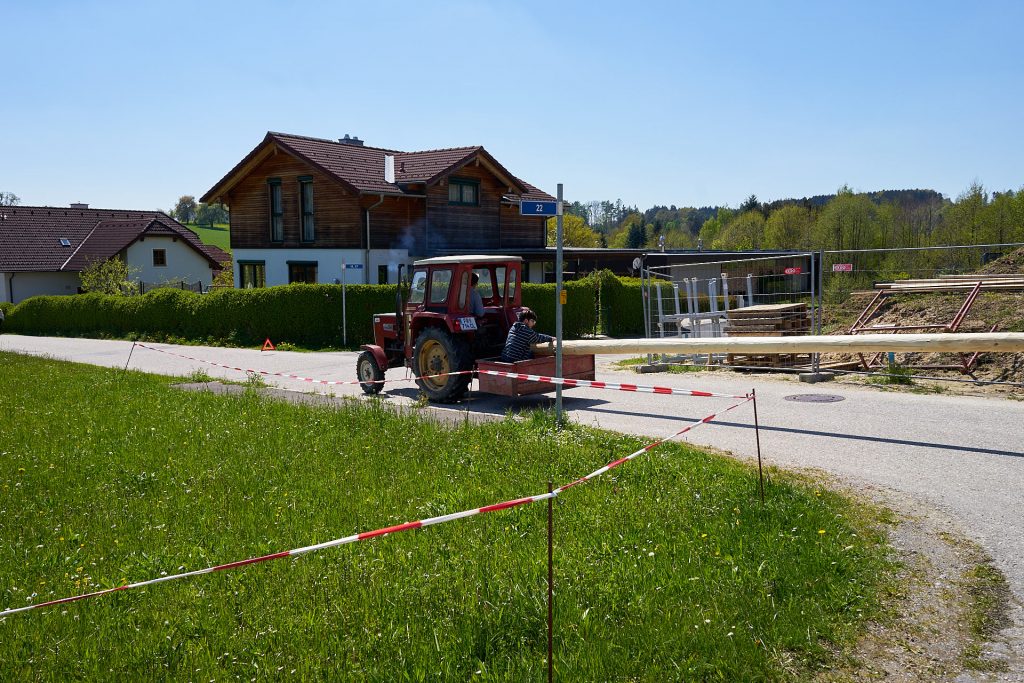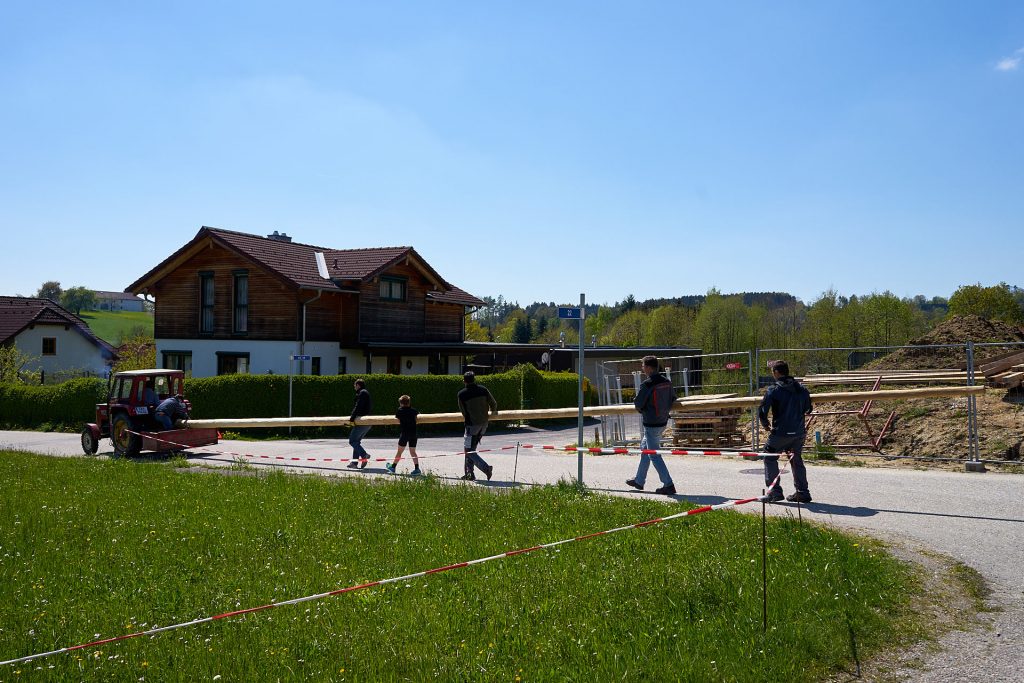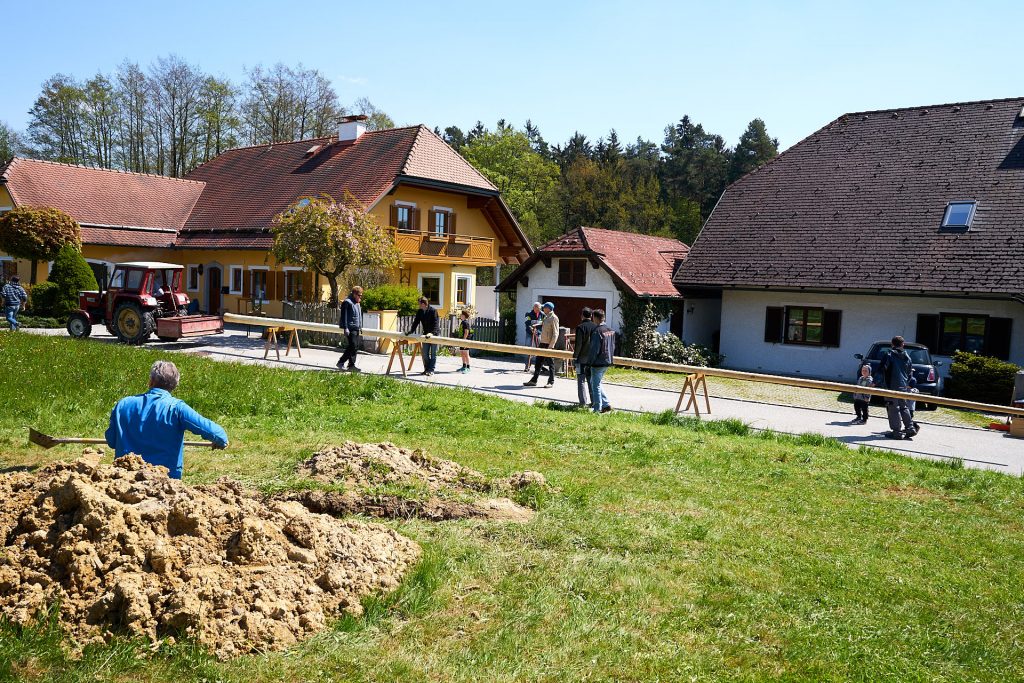 The process of erecting the tree
The hole was made a few weeks ago using a digger. Unfortunately it was very wet in the last days, so it was full with water and mud. It had to be digged again manually!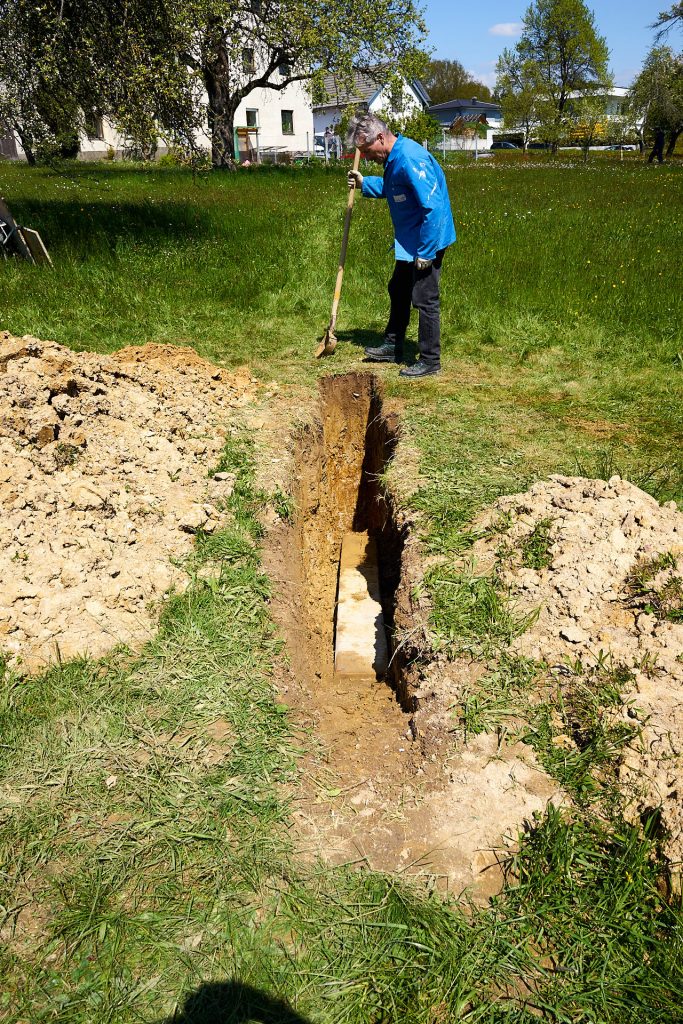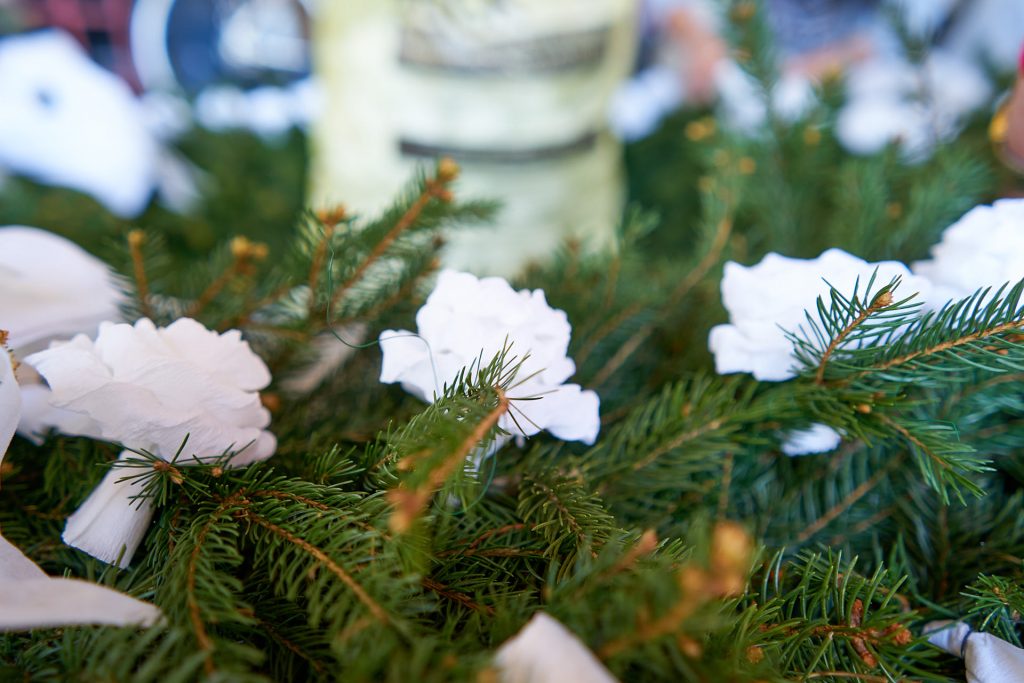 All the decoration was made in the days before the event. We had flowers made from crêpe paper (called "Roserl", denominative of rose), garlands out of pine tree branches, Austrian flags, a pine tree on top and large wreaths.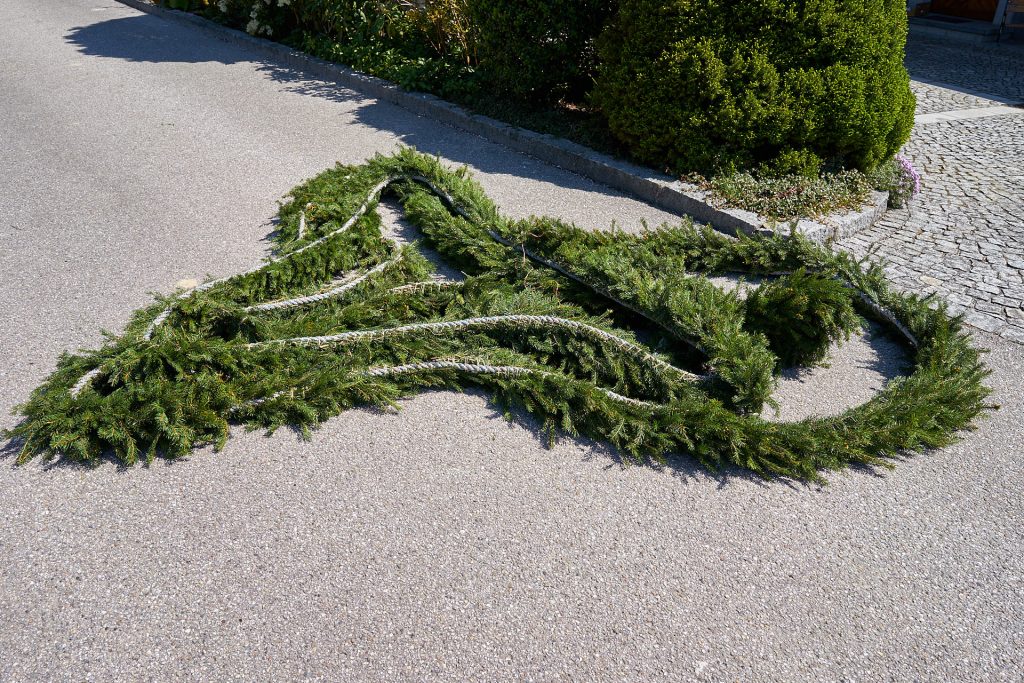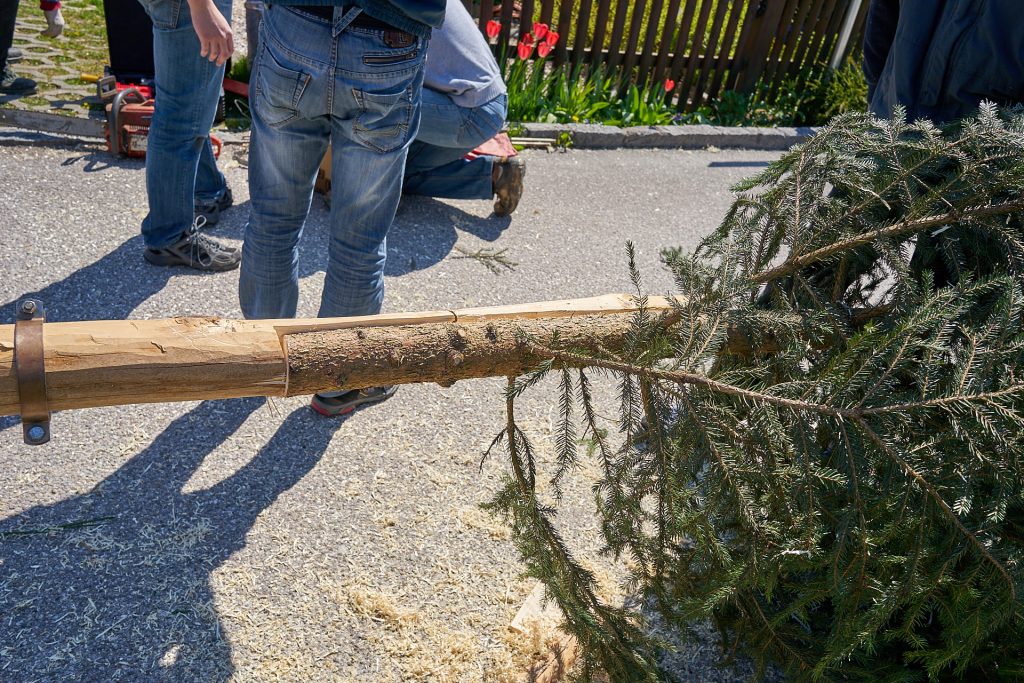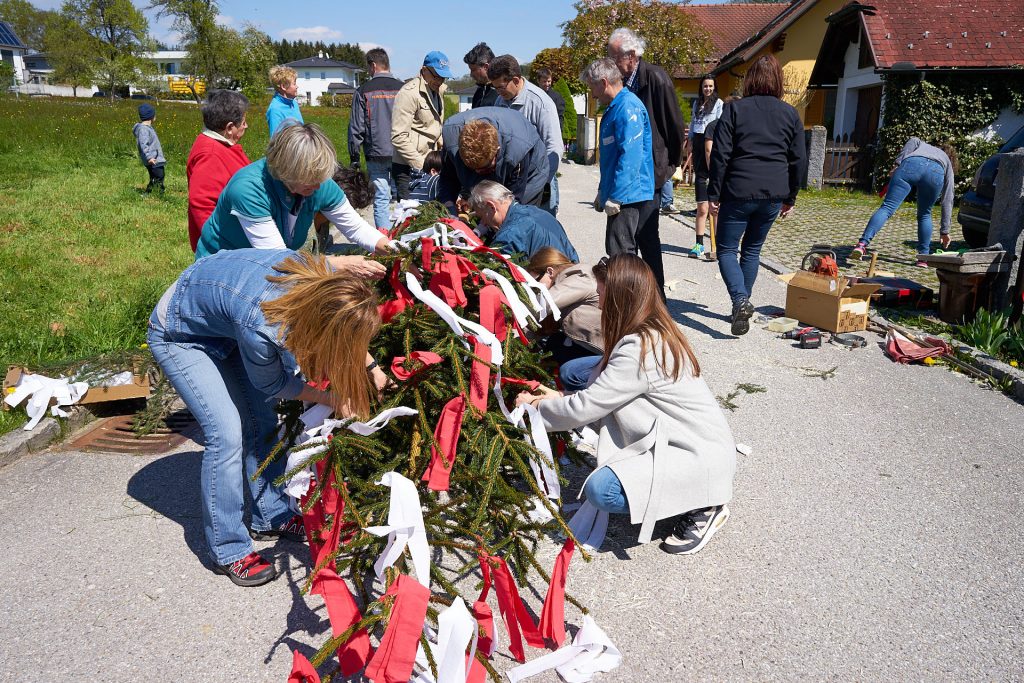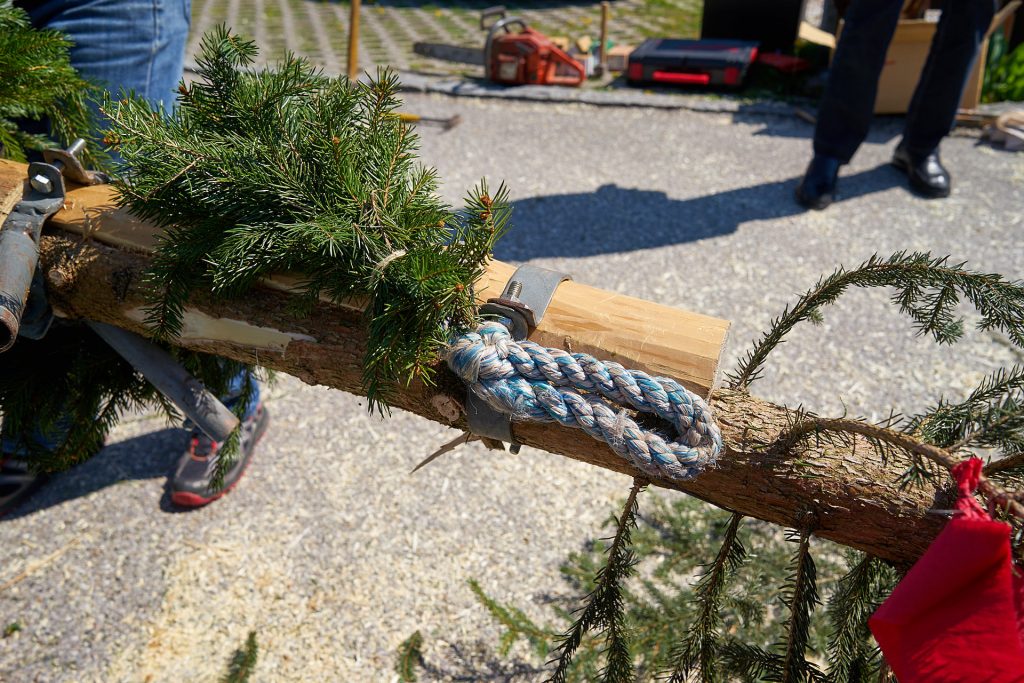 To fix the wreaths on the tree metal rings are screwed into the pole. They have specified distances and there is even a handwritten manual how to assemble the tree (IKEA?!)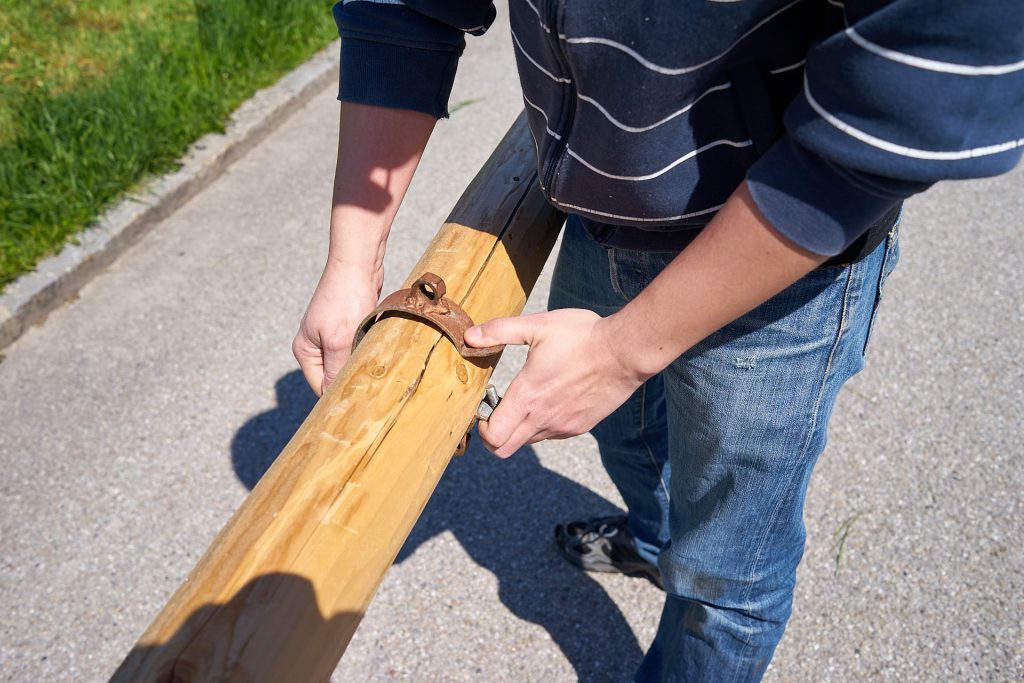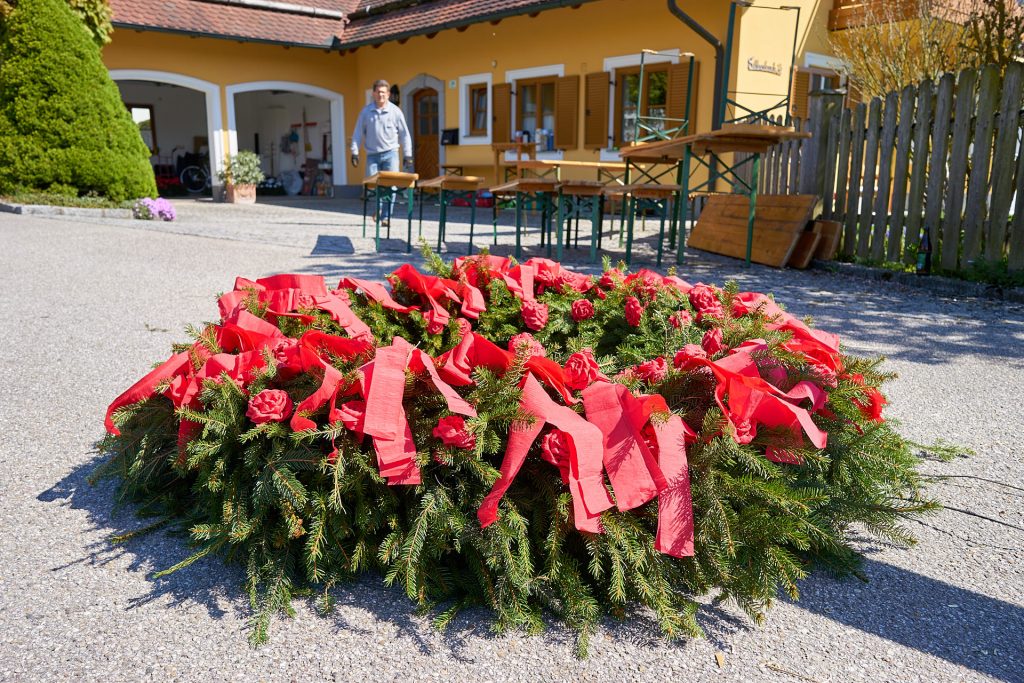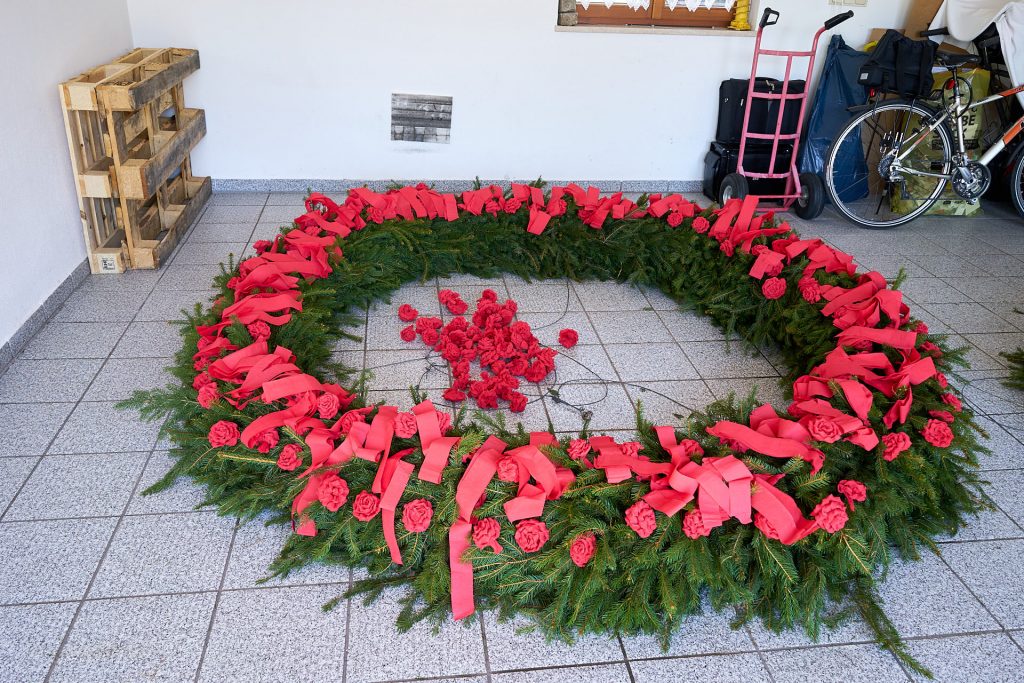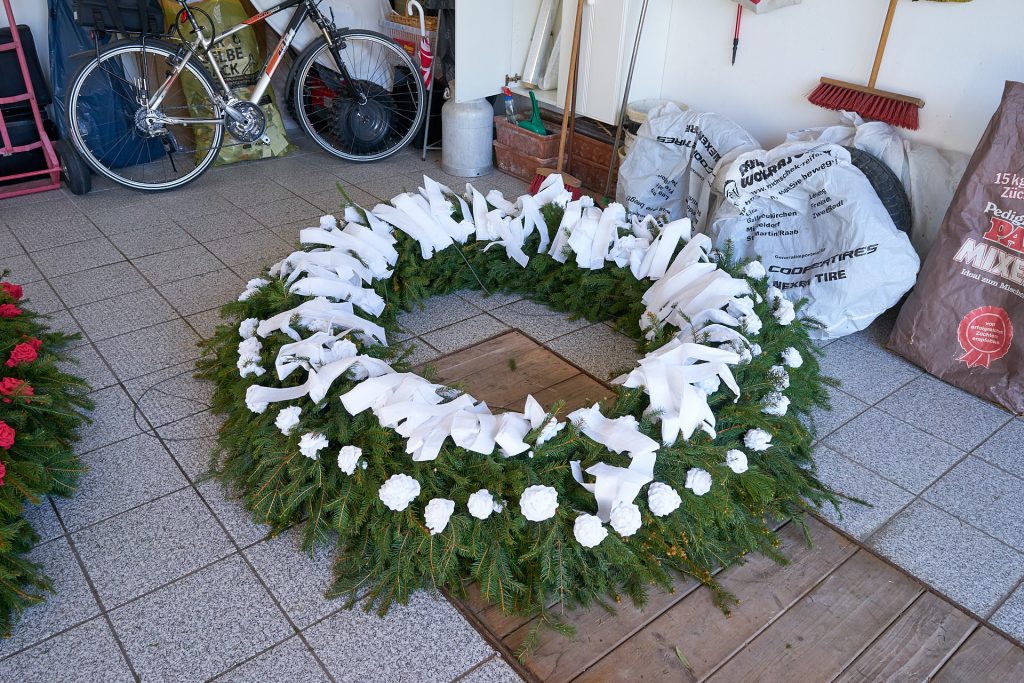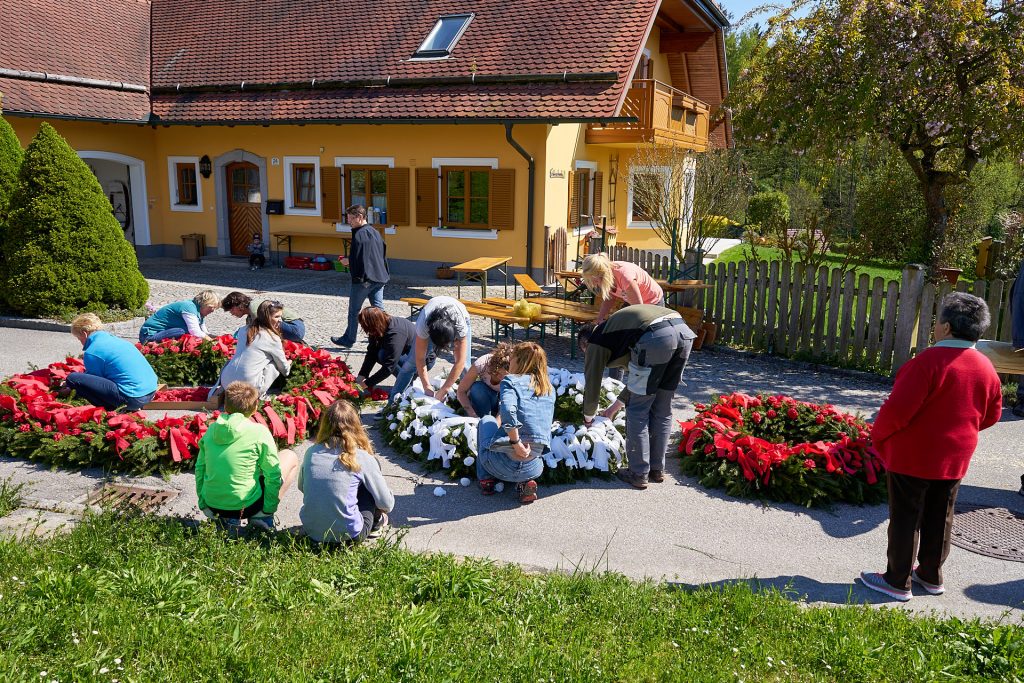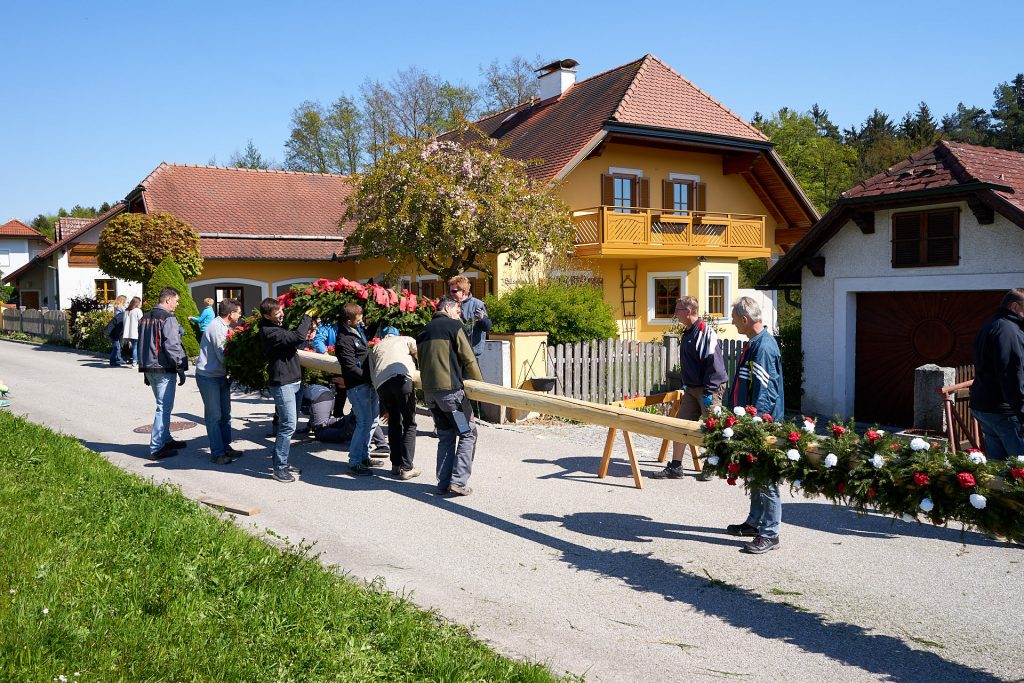 When everything is decorated, the tree is put into position, which is right in front of the whole. It is put up iteratively using long poles with ropes and "forks".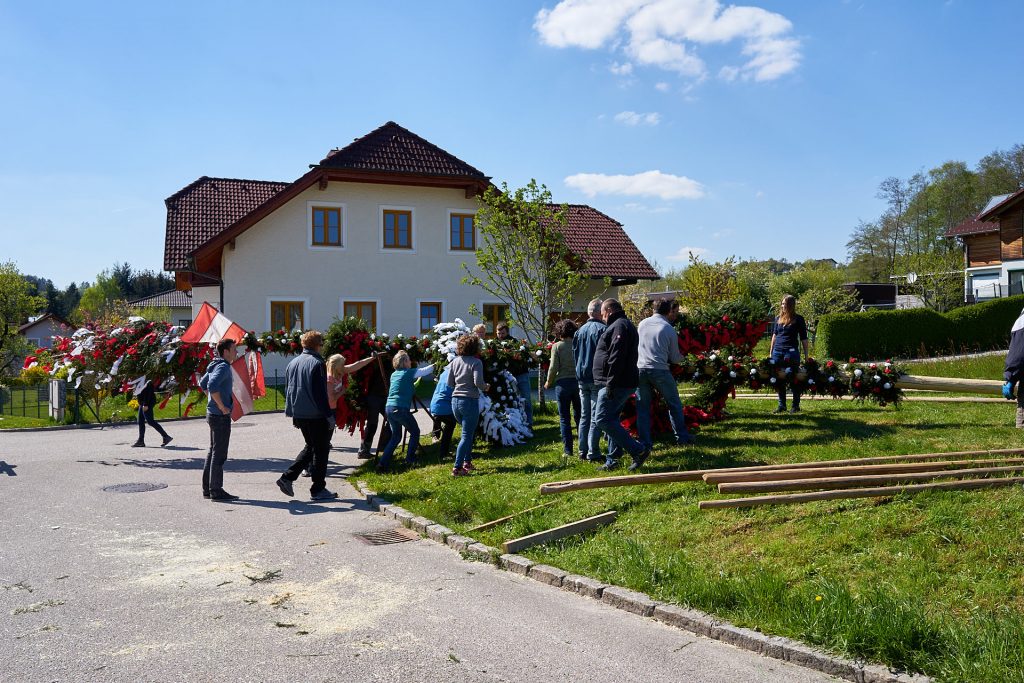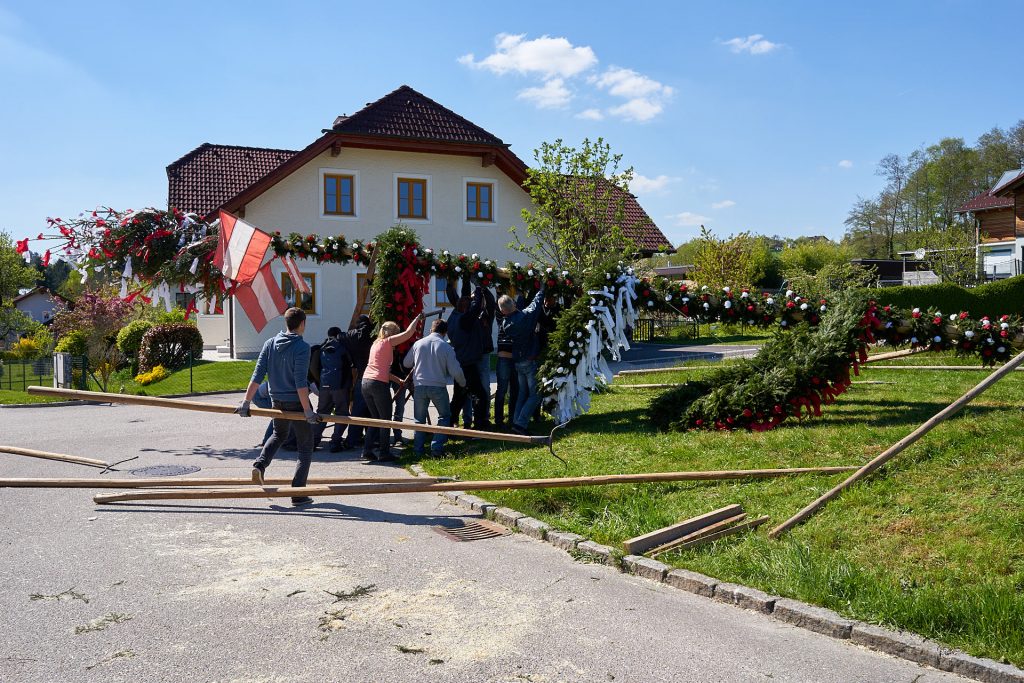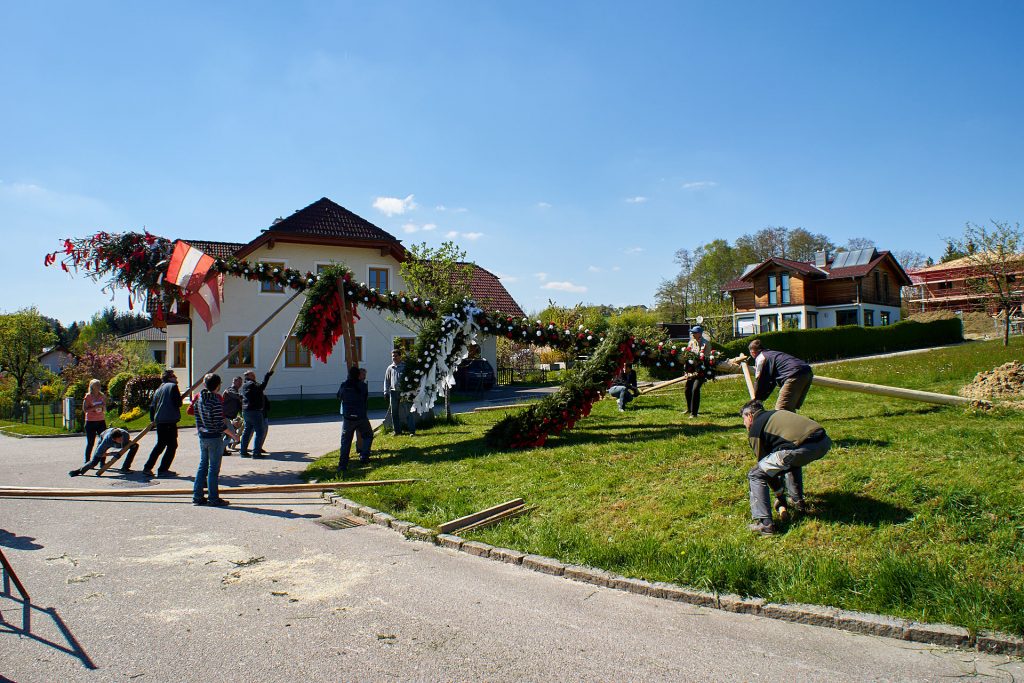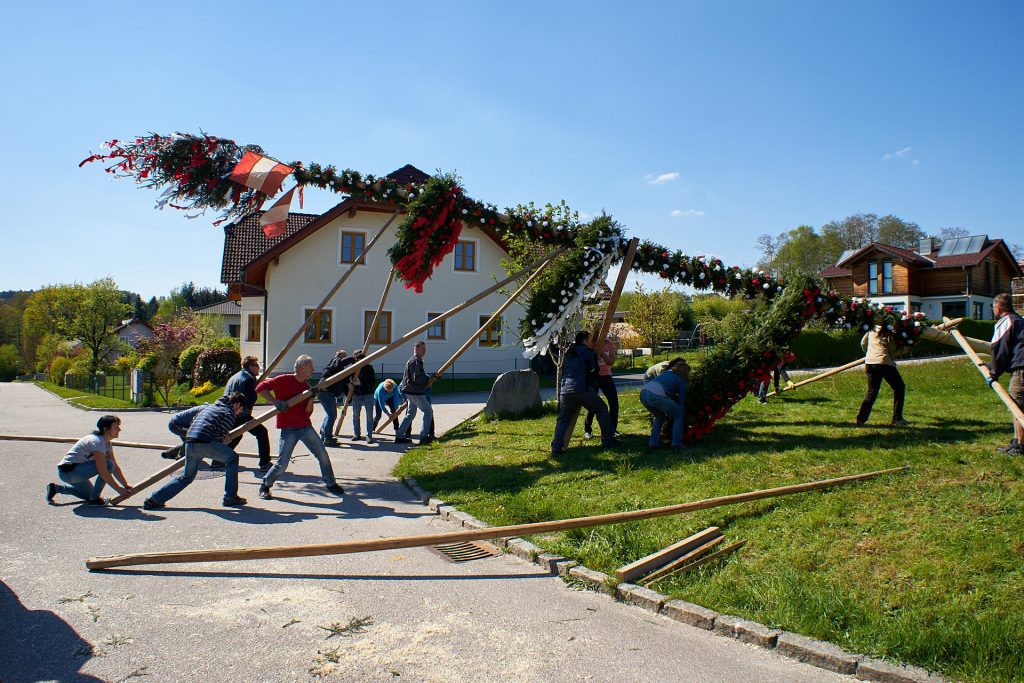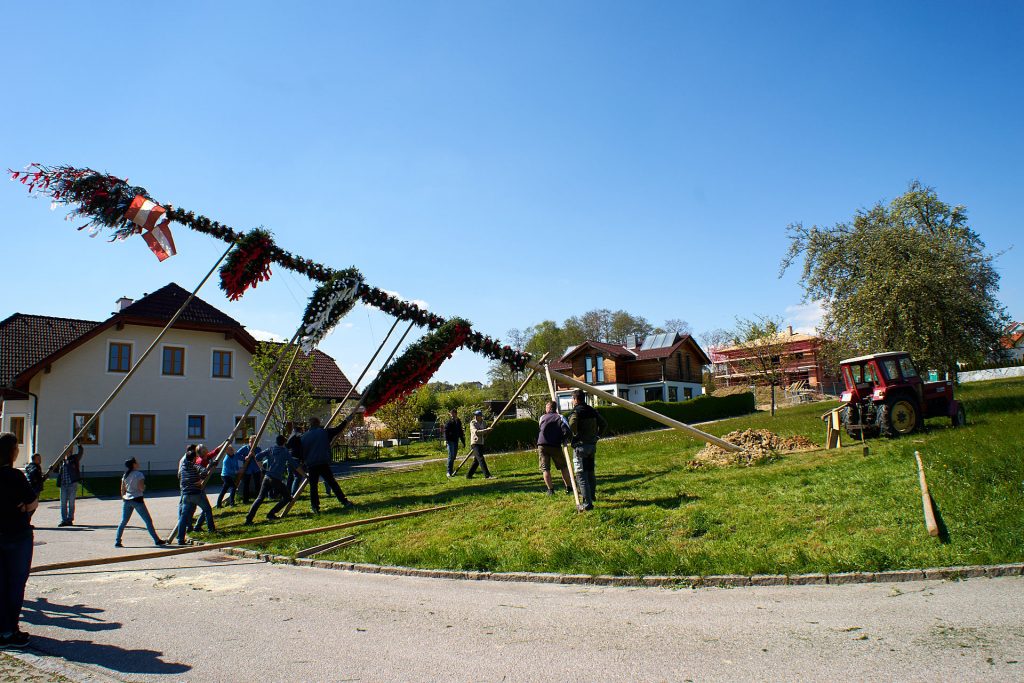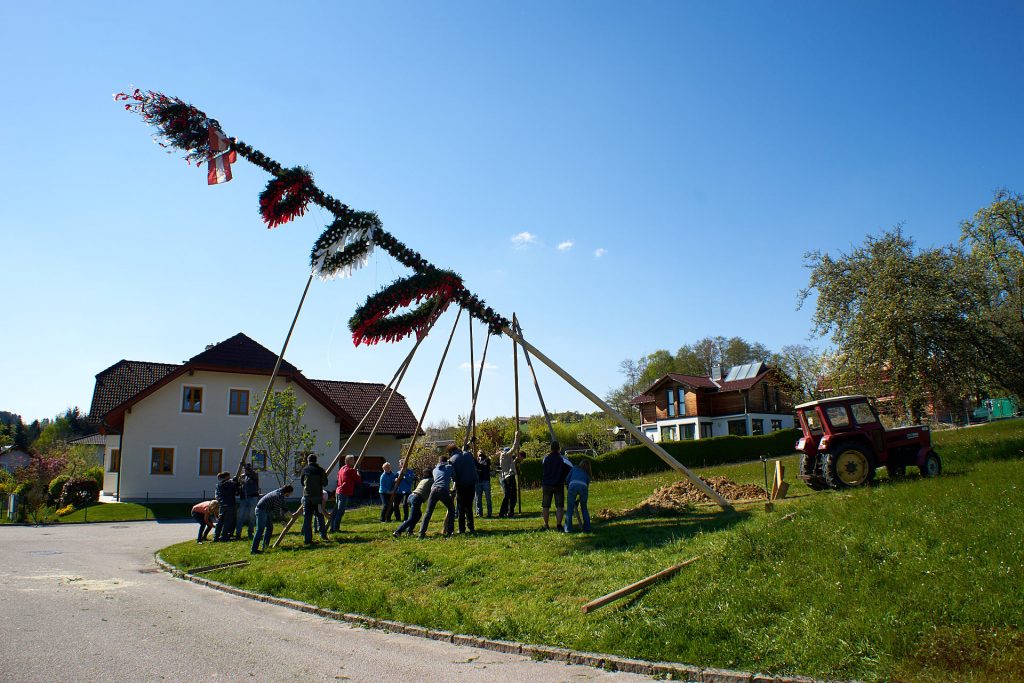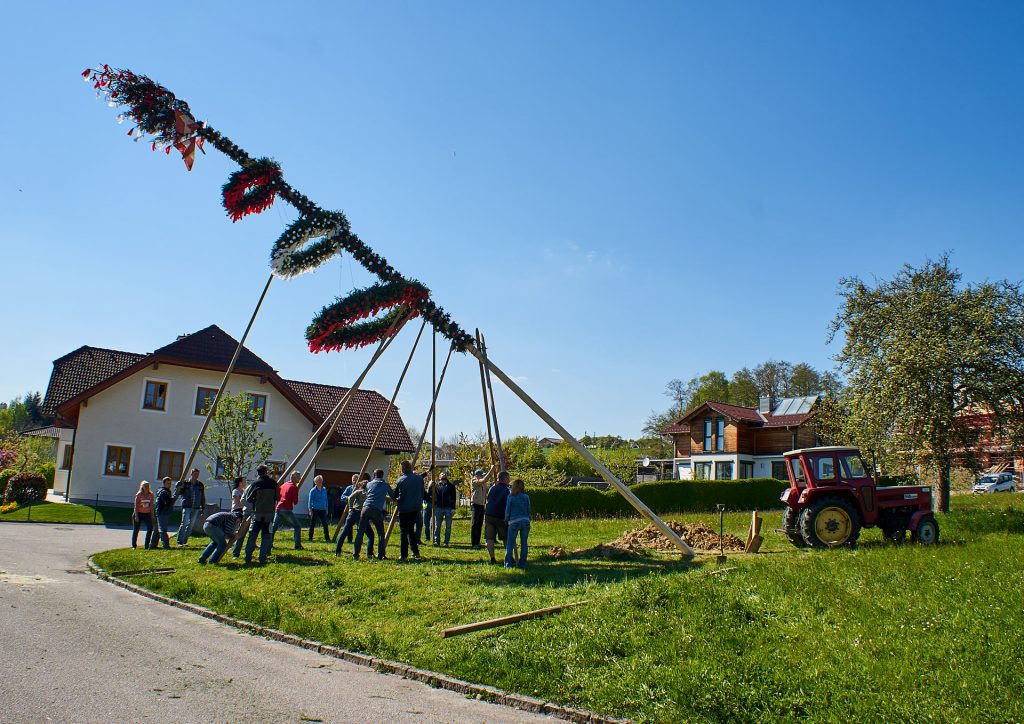 After that I helped holding a fork so there is some time without pictures. But I guess you can imagine how it looked 😉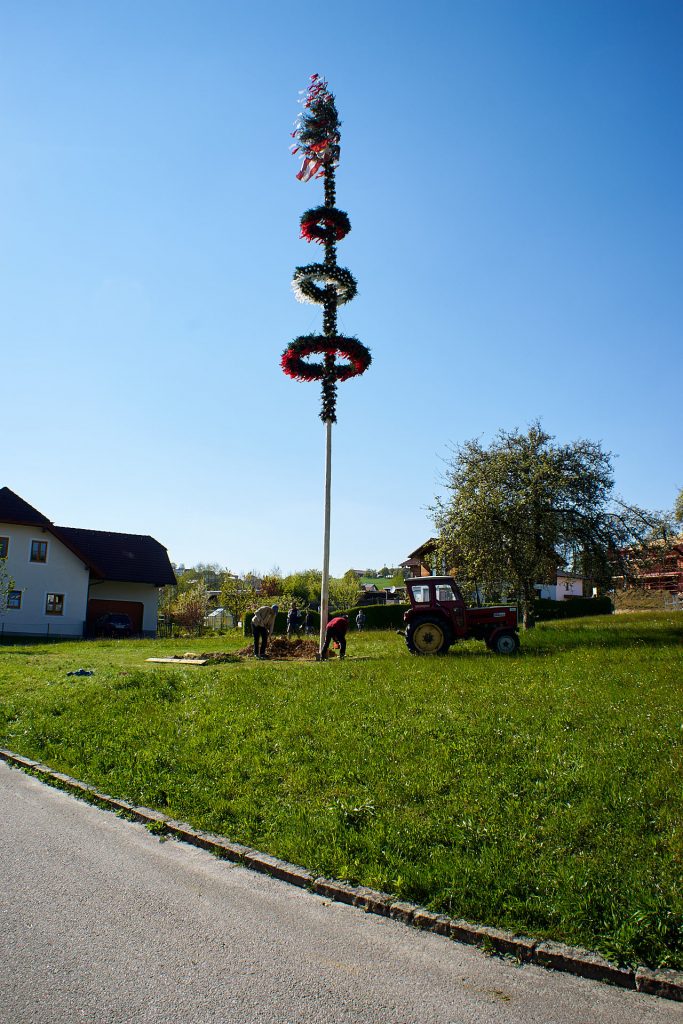 Impressions
Besides documenting the whole process I also used the time to play around with our new lens! I love the pictures!