In one of my first posts in this blog I wrote a review about my Tractive GPS Pet Tracker. I have also commented on the app Pet Manager LITE/PRO which was their app for both tracking your pets (useful for cats and dogs) and recording your walks (mostly useful for dogs).
Since then they have developed two separate apps for these two purposes and after I have used them some time I want to write a review about it.
Tractive GPS
At the first view the app "Tractive GPS" seemed like a trimmed version of the "Pet Manager" and I did not like that the walking functionality was gone (I downloaded it before the new app "Dog Walk").
Now there is also a blog post in the Tractive blog about how and why to switch to the new apps: How can I switch from the Tractive Pet-Manager to the Tractive GPS pet finder app?
In the new app there are basically two screens:
1. Overview of your pet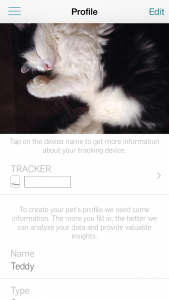 This view shows you a cute picture of your pet, the information if it is carrying a tracker and also other information like
This information does not have to be entered again if you have already used another Tractive app.
2. Map
The other view shows you a map, where you can see your safe zone, where your pet is and usually also where you are (I was not home when I took the screenshot so the dot is not there). It also currently says "Not reporting" because I haven't charged the tracker for some days.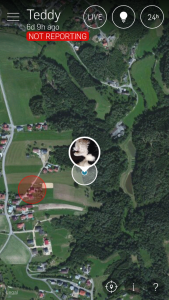 Notifications
The notifications are the same as in the previous app, you get informed when your pet leaves or enters the safe zone and when the battery is about to get empty.
Summary
Now that I have used it a while I am very happy with the new app. It is different from the old app in that sense that the map is more in the center and not the list of your pets, which makes sense. Because when you open the app you want to see what is going on and not first select the pet that carries the tracker.
Tractive Dog Walk App
This app is visually very similar to "Tractive GPS" and it has three main views:
1. Overview of your pets
The first view is the same as in the other app and you can get an overview over your pets and also details for each pet. Although this app is mainly interesting for dogs (unless you manage to walk with your cat – please tell me about it ;)) all animals you ever created on your Tractive account are visible.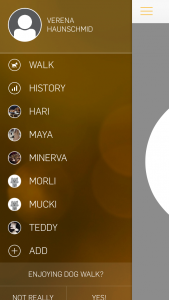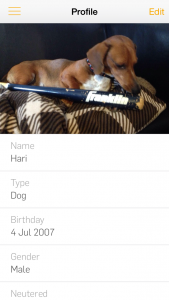 2. Walk
This view is the main point of the app which can be used to track your walks. You simply click on the start button and the distance, duration and track of your walk are recorded. This app has two new functions that you see on top, you can record when your dog peed or pooped. Since Hari loves to pee at everything I am not sure I will start to track every time he does it. And I am not yet sure how useful these two buttons will be at all 😉
Another cool new feature is that you can choose several pets for the same walk, which is useful if you have more than one dog (not the case right now ;)).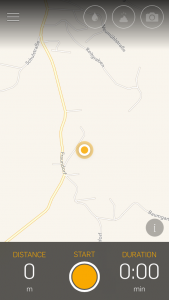 I can definitely say that this works a lot smoother now than in the previous app, because there it took forever to save a finished walk.
3. History of your walks
As a data scientist I love all kinds of statistics and summaries. And I love gps data. So this is probably my favorite feature of this app.
You have an overview of all pets and a summary of their walks and your own walks, which is the same for me and Hari, because he is the only dog I walk with and you can not share a dog between accounts.
When you click on a pet you get a nice overview of all walks you did together. The nice thing is you also have the walks that you did using the previous app but somewhere the date information got lost.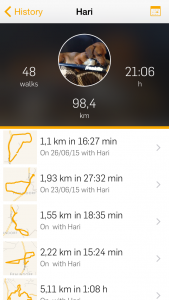 When you click on a walk you get detailed information about the route, distance, duration and when your dog pooped 😉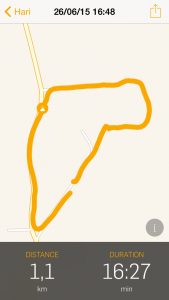 And you can also delete single walks with a swipe left, similar to other iPhone apps.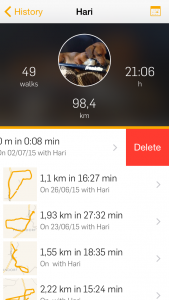 Summary
This is a really cool product and as I mentioned a lot smoother and faster than the old app. It also works more correctly, because for example in the activity view the walks were never in the correct order (June was before March and so on…). What I miss a little bit is the aforementioned activity view, which was a bar chart that gave you a quick overview for each month. It also showed average distance and duration per walk, which was cool.
General remark about both apps
In general both apps are really nice made, have a nice interface and are easy to use (I think easier than the old app).